Self-Catering Accommodation
We offer a variety of self-catering accommodation options to suit everyones needs, they all include brand new LCD smart Tvs, free WiFi and use of our hot pool for you to enjoy.
Cottages
WiFi, linen and use of the hot tub is included.
Clean, comfortable and spacious cottage accommodation at a price that enables you to spend your vacation dollars on eating out and fun.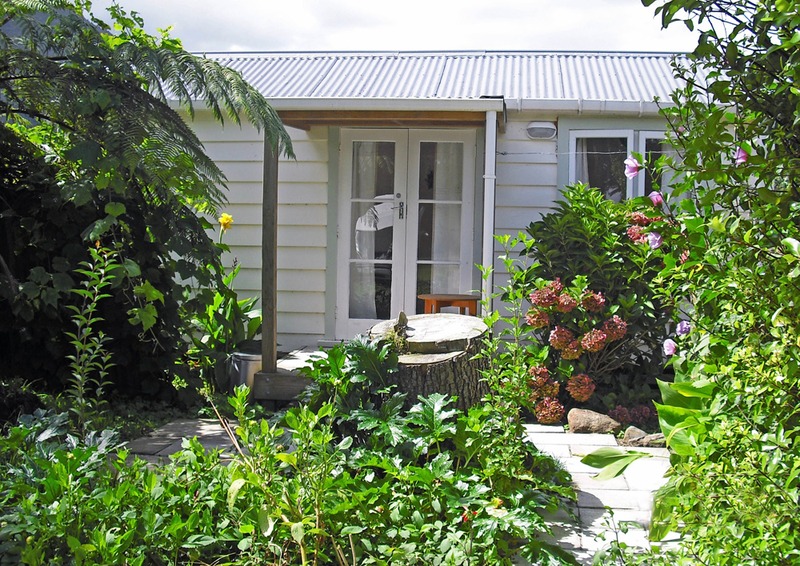 Cook your own simple meals or have our BBQ delivered to your deck. Decor, furniture and cutlery is a mix and match between old and new, beds (double and queen) are made up with sun dried linen (Check with us if you require full linen for the single beds).
The deck outside offers great views of the mountain and grazing animals. The cottages are all well spaced from each other and provide plenty of privacy.
Larger Groups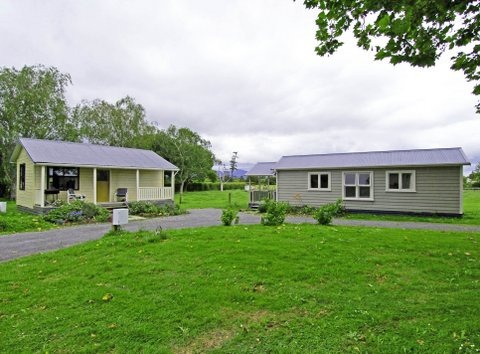 The larger cottages (Tui and Possum) are ideal for families of up to four. Possum Cottage has a separate bedroom. Poppy and Apple cottages are smaller but very popular due to their special location and character. Please check for bedding arrangements as each cottage is different. The bathrooms are equipped with either shower over bath, or shower tray, toilet and washbasin.
Tui and Poppy cottages have an open plan lounge, dining and kitchen area. Each cottage has a small kitchenette equipped with a 1 or 2 burner cook top, fridge, microwave, kettle, coffee and tea making facilities.
Tourist Flats
Our newly renovated motel-style flats have direct mountain views from the kitchen and bedroom windows and direct access to the playground area. These flats are fully self-contained including shower/toilet, oven, microwave, kettle, coffee and tea making facilities, which makes them ideal for families.
Parking is directly outside the door.
Cabins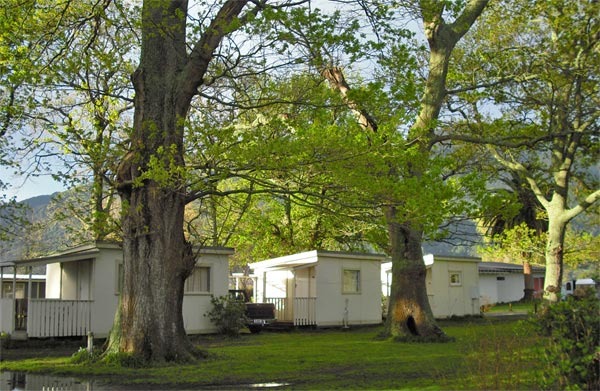 If you are very conscious of your budget, but still want to enjoy indoors comfort, our cabin accommodation offers a similar experience to a cottage.
Note: Cabins do not have a self-contained bathroom so require a short walk to our communal toilets, kitchen and showers.
Camping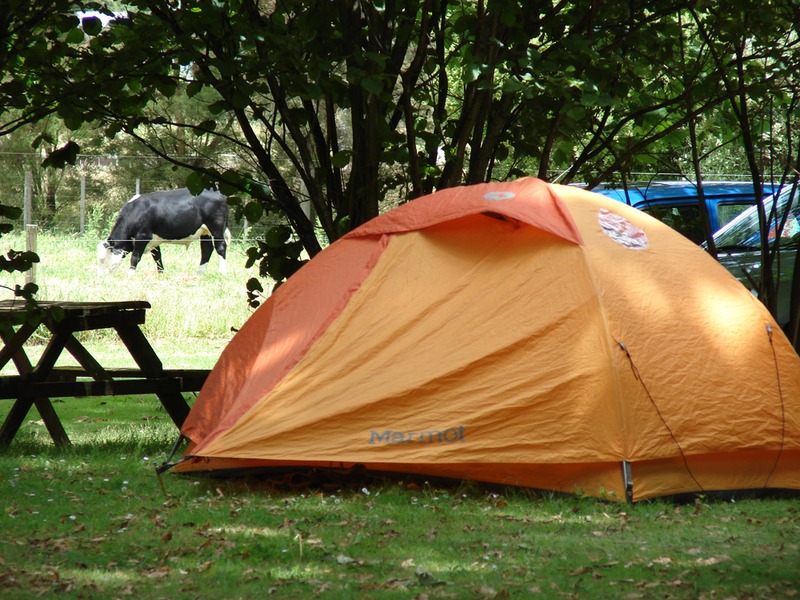 Make your own BBQ dinner under an umbrella of oak trees, play cards with friends and enjoy the back-to-nature camping experience, sleeping close to the earth under the "Mountain of Love" - Mount Te Aroha.
3D Room Tour
Images kindly supplied by BackpackerGuide.NZ
Budget Cabin - Liston
Standard Cabin - Fish
Cottage - Possum
Cottage - Edelweiss
Cottage - Tui
Flying Fox