Cabins
Standard Cabins:
Mercedes, Fish, Peacock, Kauri
Our cosy wooden cabins provide quality accommodation for travellers on a budget. These standard cabins are renovated timber huts from the 1960's, situated in in private settings under trees. Most cabins have their own small deck.
Choose this option if you don't mind the short walk to our communal toilets, kitchen and showers.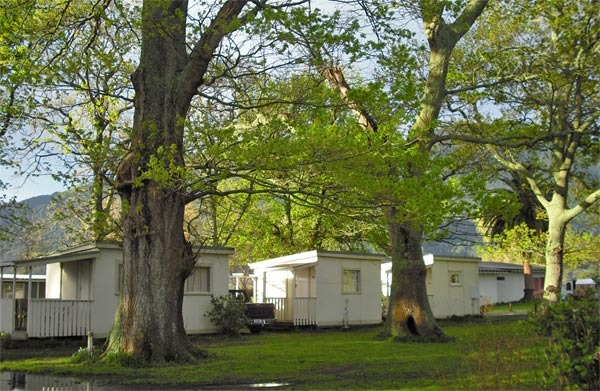 Bedding
These cabins have either a double bed or twin arrangement (please check for availability when you book). Kauri Cabin and No 3 have 1 queen plus a set of bunks. Cabins are all different in decor, come several times and try them all out.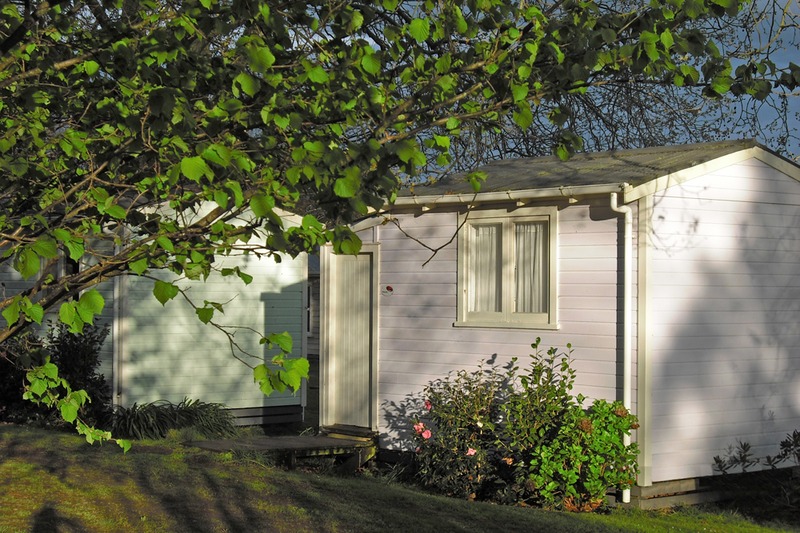 Breakfast facilities
The kitchen sink is equipped with running water, a kettle, a toaster and some have a microwave. There is also a fridge. They each have a modern TV and access to WiFi (no charge). Kauri Cabin has no running water.
Communal kitchen, dining area, lounge and laundry
The communal kitchen and dining area here has a small stove, extra hot plates and a microwave plus a fridge freezer. A box is available for hire from the office which contains extra pots, pans, knives and forks. Extra bedding and towels are also available for hire.
There is a games room for the kids, a TV room, laundry that has two washing machines and a dryer in the park for your convenience.
Communal shower and toilet area
Our showers are hot and have good pressure - no timers or coins required. A hairdryer is located in the communal bathroom. Towels are available for hire.
Capacity
Children are welcome (children's age is set at under 12 years old)
Maximum number of adults is two or 4 in Kauri cabin
Maximum number of adults and child(ren) is three
Minimum stay is one night