Hot Mineral Pools
When hot water was found around 30 years ago, a huge concrete pool (18 x 6 m) was built and school children from all over the district came to use it as part of their annual school picnics and camping trip.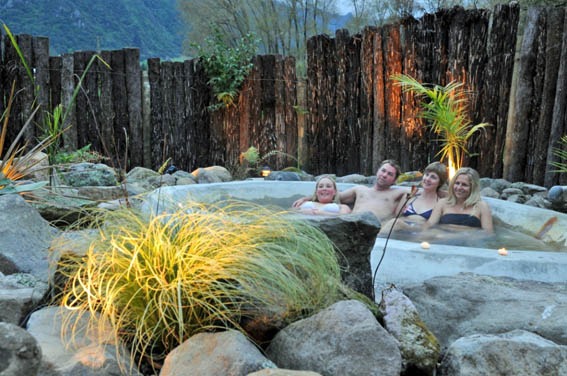 The pool area has since been extended and includes our special alfresco pool with hot mineral water, is open all year between 6.30 pm – 8.30 pm under an umbrella of pure New Zealand stars.
Open during the evening, this little pool is a popular way for guests to unwind and socialise. The, soft water feels wonderful to the skin and helps ease sore joints. There is a constant flow of water in this pool, to help you unwind even more. This pool is drained and cleaned every day, so we can guarantee you will always find it immaculate. Our spring contains Iron and Manganese, which causes a light brown coloration of the water. This pool is only open for a short time as we do not add any chemicals, 100% mineral water only, we drain it in the morning and refill it during the afternoon.
This pool seats up to 6 people.
Please Note: For safety reasons, the rock pool can not be operated during storm / heavy rain, as it is exposed to the open sky. The same applies to Hydro Jet Spa pool (below).
Relax in our Hydro Spa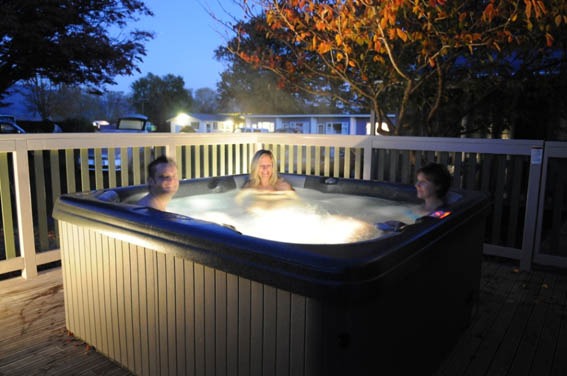 Talk about pampering, we also have a Massage Hydro Spa - sit there and enjoy the starlight.
Our spa pool is heated constantly between 38 - 40°C and available between 9 am and 9 pm at a charge of $ 15 per 1 or 2 persons for half an hour, weather permitting. This spa pool seats up to 5 people.
Summer Swimming now closed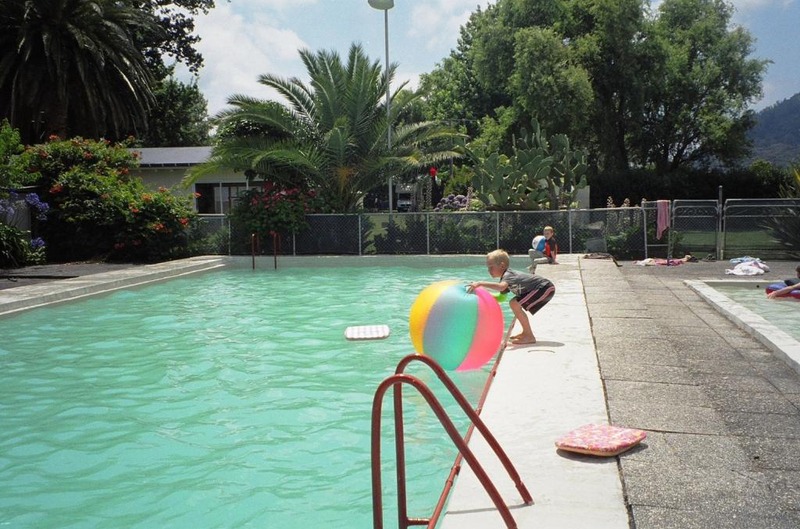 During summer time, our 18 x 6 metre old concrete Swimming pool provides (almost unlimited) fun for young and old. The water stays in there until the weather gets cooler and is heated by the sun, reaching up to 28 °C. Please accept that our Bore water is not crystal clear and you might find some light colouration from the minerals that are being pumped up from the ground when we top up.
Chemical composition:
Some of the minerals have been measured in 2005 from the Spring feeding our pools and the camp's water supply: values are expressed as mg/l these cause the "cloudy" appearance of the water.
Calcium (dissolved) 10; Magnesium (dissolved) 5; Chloride 6; Silicate 78; Bicarbonate 167; Iron 1