The Te Aroha Region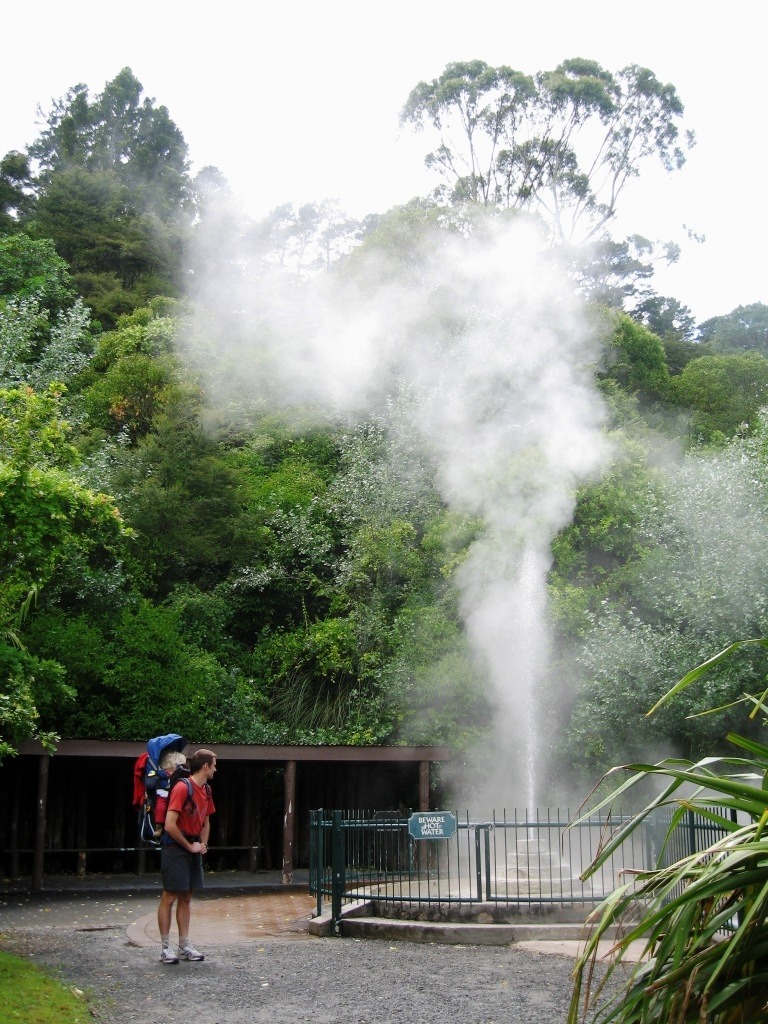 Visit Te Aroha to experience our naturally hot soda spas and warm leisure pools set among the green tree ferns of Mount Te Aroha. Our magnificent mountain is an ever changing backdrop to a historic and vibrant spa town through which the Waihou River winds its way out to the Firth of Thames.
Te Aroha hosts regular mountain biking events tracks starting just above the geyser.
Check out The Tui Mine and Te Aroha Trig for a detailed track description.
History...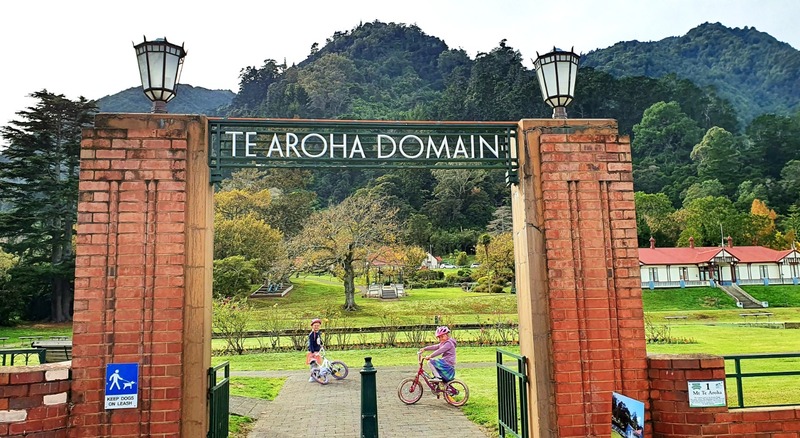 Discover Te Aroha's rich history when 'taking the waters' was a fashionable pastime and a cure for everything. Be transported back in time to the gold mining days of Waiorongomai Valley where fortunes were made and lost, where you can still follow old miners' trails and discover relics of the gold rush days.
Relax...
After a day walking or biking the hills, following the arts trail or simply relaxing, come back to our relaxed Holiday Park. Look back at the mountain you just climbed while sitting in our mineral water rockpool - or book yourself to the Te Aroha Spa for a massage or treatment.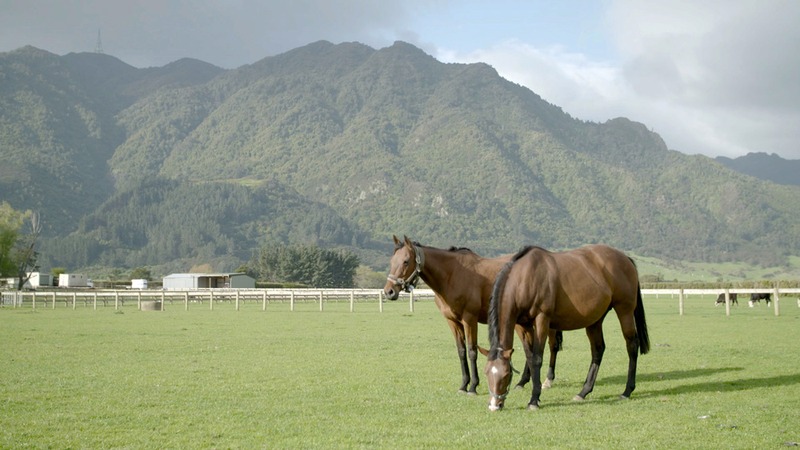 Hospitality...
However you spend your time in our town you will be assured of great Te Aroha hospitality.
Below is a copy of an essay on Te Aroha written by a 12 year old for a Rotary club speech competition:
Te Aroha is a great place to visit, and grow up in. Although it is a small town, to me it is much better than growing up in the city. If I had to choose three words that describe Te Aroha, they would have to be "cosy", "quiet" and, well, "like a family".

For Te Aroha teens, going to town with friends, is going to Chances, the only "Cool Clothes Shop" in town, to try on dresses, or going to the Domain. When I think about it, Te Aroha is pretty much a traditional little New Zealand town, because there are only one or two shops selling the same thing, unlike a big city. Also that Te Aroha is in the country and has its own mountain. Te Aroha is a quiet town, but if there is a show or an event around, everybody knows about it… That's one of the things I like the most about Te Aroha. It seems quiet, but word gets around pretty quick, because the town's so small.

One of the main reasons why everyone likes Te Aroha is the mountain… our magical mountain. It changes colour every day; every hour. In the morning you can't see much of our mountain, only the outline with the sun rising up in the background. At midday it usually wears a hat made out of clouds, or a scarf to wrap round it. In the evening it glows with a pink, purple, blue or red background; people could mistake it as a painting. When it reaches night you can't see much of the mountain, but usually still a faint outline.

You can't get a much better mountain then ours.

The other main reason of why I like Te Aroha is because of the domain and the hot soda spring and geyser; the only one of its kind in the world. I guess us locals don't realise how special these things are to us until we go away for a while or get told by tourists. I can't really describe what the domain is to me, and what it looks like through my eyes, I guess it looks like out of a fairytale, or out of a movie.

From a visitor's perspective, Te Aroha would be described as, "Cute, but too small a place to live in", I know that the town is small, but the community is big, and it stands out to me a lot. I think Te Aroha's community is one of the best; we are free to choose all kinds of activities but also I feel we are all there to help each other like a big family. There are heaps of different types of clubs to suit everyone. Fun clubs like singing, theatre, sport and art groups, and clubs that help others like the Red Cross and the Salvation Army… the list goes on and on!

Who would want to live in any other town than ours? I mean, it's cosy and supportive, quiet but like a big family, and of course the great Mt Te Aroha watching over us.

by Rosa Wallace, June 2011