About » Adventure Playground
Adventure Playground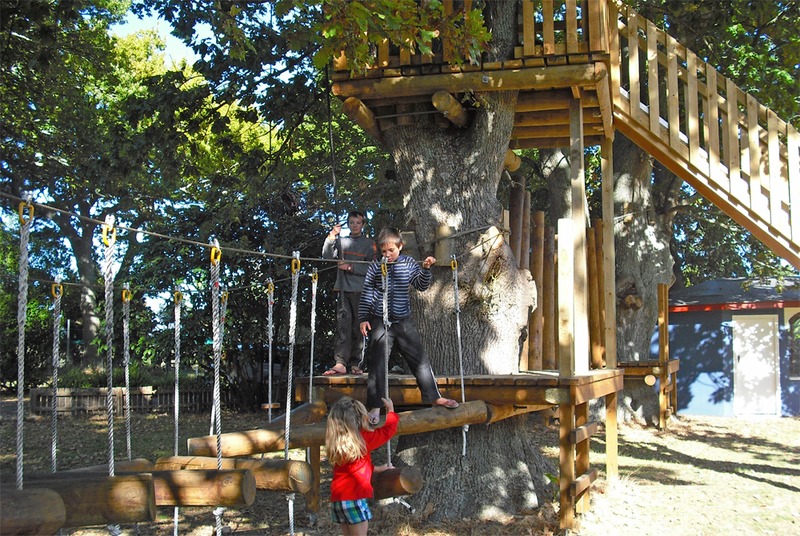 We have a new and exciting Adventure Playground for kids to test their balance and agility. Incorporating the existing large trees, the playground is close to accommodation and easy to access.
Flying Fox
We also have a wonderful 'Flying Fox' . Starting your 10 second ride by jumping on a seat from a platform 8 metres above the ground. Then travel for 85 metres along a rope across the trees, bounce back from a spring at the other end and greet the faces of amazed cows watching you from across the fence. A safety net spans across the initial 17 metres and provides protection from falls.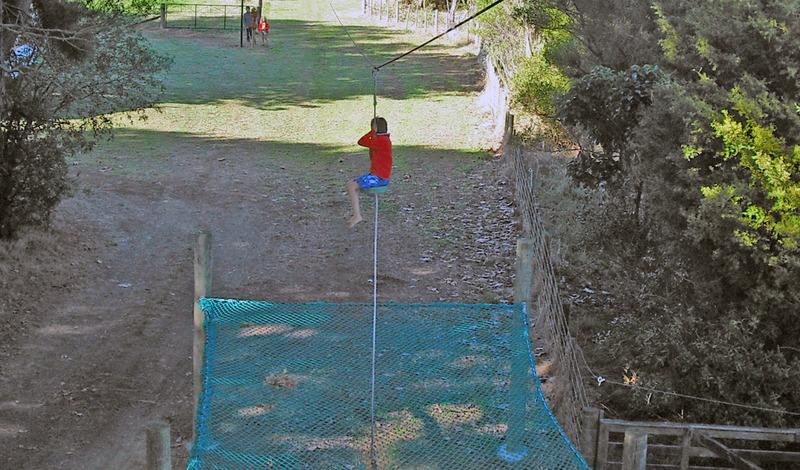 Please Note: We insist on active adult supervision, which is never difficult as parents are always keen to give it a go.